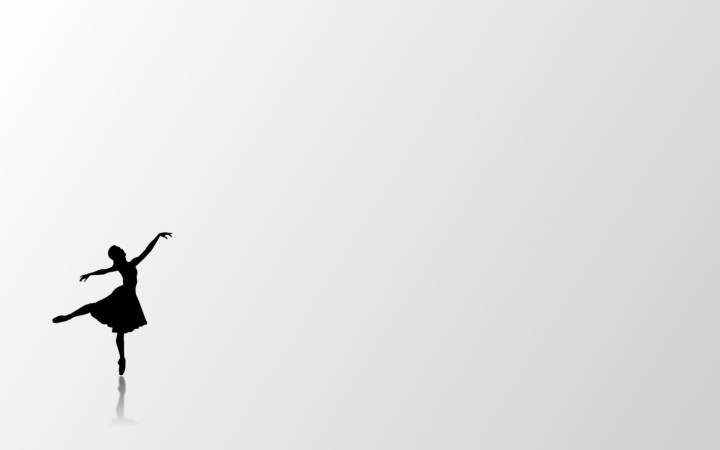 Recently, I blogged about my desire to buy less and part with more. It's an ongoing exercise that I am happy to share with you as I read more and more about minimalism. I'll never be a proper minimalist. I'm fine with this – I love books and pretty things but there's nothing wrong with wanting my pretty things to be functional and few.
There are some areas in my life where this minimalism thing has been so easy to apply, with good results. My closet and my kitchen are good examples. I started with the closet. I've been paring back my wardrobe for a while now, with the aim of having only a few of each item in functional styles and neutral colours that allow me to mix and match with ease. This is a gradual process, particularly as I replace older things with better quality items I couldn't afford in my early 20s. I still have a few 'stand out' pieces that one wouldn't call neutral, but they're statement dresses that I pair with opaques in winter and stacked heels in summer and as a result they get a lot of action.
Surprisingly, I yielded the best results with my active wear. For a person who did very little 'proper' activity (as in, in a gym or fitness class), I had a lot of active wear. For example, I had three pairs of Nikes – not casual sneakers, but actual running shoes. They were three different colours that I purchased to go with different workout gear. I parted with two and stuck with one pair of Nike Free Runs – in neutral black and white – which go with anything. Then, inspired by Sarah Wilson and her green shorts – I took to culling my workout gear. Out went yoga pants that I never wore, shorts that were not flattering and daggy tracksuit pants that I held on to for super-cold days. The items that remained (and I made sure there were few) were useful, and some had more than one purpose, like my Lorna Jane tights. I have a couple of cool pairs that I wear in winter, either to do whatever exercise I am into at a given time, or layered with tees, scarves and chunky knits, and with knee-high boots. They're so good!
When I turned my attention to the kitchen, I realised I had gotten a little zealous with my crockery. I blame my consumption of lifestyle magazines. My dinnerware was plain, white and simple. But I had all these 'accessories'. Coloured glassware and cool serving ware. Things I purchased just because they were pretty. I decided to cull some of those items, and keep the things that were easy matched with other things. You know, multi-purpose stuff. Like stemless wine glasses that can also be used as ordinary glasses and for individual desserts like eton messes and so on (I use the Siena ones, which are $20 for a set of four from Target, and I adore them).  And if I feel like I need to get creative for an event (and let's be honest, these 'events' happen once in a blue moon), I know I can draw from the internet minefield of trendy napery, napkins and table runners.
The best thing about all these exercises (apart from the sense of freedom that comes with letting go) is that I know if I ever had to move again, I could just pack up and leave. I am slowly tackling everything from my desk drawers to my nail polish bucket, and although I know I am no real minimalist just yet, it's amazing what a few little changes have done to my sense of self.
Want to try it out? Here are some easy ways to start:
1. The stuff inside your closet
The (mis-understood) mark of a stylish woman has long been an extensive wardrobe bursting with items, a la Carrie's closet in the Sex and the City movie. For me, this would be nothing short of a nightmare. Organised? Yes. Extensive? No. I'd rather follow the Parisians and have a small closet with a few key, quality items that I will always wear, and which will never go out of style. This is easier than you think: it involves narrowing done to five fundamental jackets/coats, a few basics (tees, shirts, jeans and a good pair of black pants), a few dresses and key accessories. More on this later.
2. The things you only part use
You know, the odd appliance. Outdoor gear. Cookbooks with only a bunch of recipes you love, and dozens of others you don't. Can you go without the once-in-a-blue-moon appliance? Borrow it? Figure out an old-fashioned way to do its job? I donated 90% of my cookbooks to charity. I photocopied my favourite recipes and put them in a folder that has 100 plastic sleeves in it. I edit this folder as I find new recipes and learn the others, or if I try them and find they're not that great. The bonus to this is that if I get sauce on plastic, I can easily wipe it down. Now, I don't have more than 7 cookbooks in my kitchen, and they're all useful or REALLY loved (a few are also holistic health guides too, so they're a great reference point too). Then there were all my magazines. I had hundreds, and truth be told, my love affair with print is far from over. But print accumulates. Even all the magazines containing my feature articles, lovingly treasured over many years, had to go. I had established myself now, I had an online portfolio…there was no sense in keeping them.
3. Keepsakes + Souvenirs
Sentimental gifts, cards from various occasions throughout my life, souvenirs from trips and so on: they all add up to a whole lot of stuff. I've thrown out cards that don't have personal messages in them. I have my wedding on a DVD, and I know who was there. I don't need my Year 12 Graduation medal. When I die, it won't add any value to my children's lives. My school yearbook however, will have snapshots and anecdotes of me in my youth. This they might like. It's all about picking and choosing. When it comes to souvenirs, I recommend buying useful things that can be part of your everyday experience. Think French pharmacy buys, jars of Italian pasta sauce and bottles of Croatian truffle oil. You can re-use the glass they come in, which is fantastic.
4. Emails and Loyalty Programs
I stopped signing up to Loyalty Programs. I was sick of the emails and sick of the cards. The rewards weren't worth it compared to having a lighter, less-cluttered wallet and a clearer inbox (I'm aspiring to shrink my wallet contents to what would fit in this card holder I got for Christmas). I buy from a lot of different places, so I felt it wasn't particularly worth it to hold on to a loyalty card for a store I purchased something from once or twice a year. That said, the Stocard app is good for this. You can still benefit from the loyalty program but you can scan and store the loyalty card on the app on your phone. I also have one frequent flyer program that I belong to, and it's a fantastic one that actually delivers rewards, and the points that don't run out (FYI, it's the Virgin one). This is a far cry from my early 20s, when I belonged to three completely useless ones.
5. The hidden stuff: debt, drawer-contents and gift bags
I once read that people who are into home organisation are just much-tidier hoarders. I loved that! It's amazing how much stuff can creep into the crevices of our lives. I have spent the last seven or eight years being invited to media events where I was given gift bags, or receiving samples and new products to trial in the post. I tried a lot of it, gave a lot of it to friends, and still wound up with two trunks worth of stuff. I'm thankful for that generosity and the experience it has added to my work, but I have reached a stage where I'd rather not deal with it and have (I hope) respectfully declined most future mail-outs (and cancelled my post office box). Where people now run to freebies and samples, I run the other way. Not because I have nowhere to put this stuff, but why create a job of it? I am a working 21st century parent – I don't need other shit weighing me down. Including debt. I decided to start 2016 debt-free (with the exception of my mortgages) and dropped a big chunk of my marital savings on my HECS debt. The indexing meant it had gone up some three thousand in six years but getting rid of it was still a massive weight off my shoulders and I am facing the new year with much more optimism. Sometimes it takes setting yourself 15 minutes on a stop watch and forcing yourself to face those blocks to a clutter-free life.
About six months ago I read a memoir where the author culled her life to move to France. She was so focused on saving money and ridding herself of anything that would prevent her from making the move that she used every last drop of freebie product – including those little sachets in magazines. That's the other upside to minimalism – it compels you to work with what you have.  There's so much merit to this movement: the lack of stuff to worry about, the mental challenge associated with getting creative about how you do things, the contribution to the environment, and the financial benefits of living simpler. And that's a whole lot more for less.