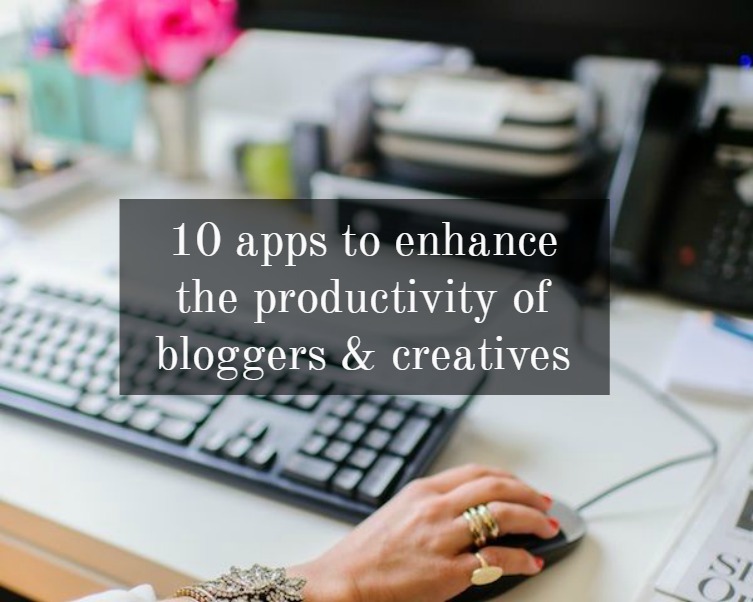 Being a freelance journalist, author, blogger and part-time employee means that I am always on the look out for any short cuts to make my everyday jobs a little easier (if only there was an App to clear my husband's pockets before I do the laundry). These little apps and programs are great at helping me navigate my way around to-do lists, ideas, promotions and the little bits of 'stuff' that get in the way of my working priority: writing. The best part is that I don't need a comprehensive lesson in using them (can anyone tell I am taking a dig at my inability to use vscocam?). Would love to see you add your own to the list – I bet there are zillions out there that I could learn from.
Takeoff:

If you're anything like me, you take all your photos in one block at the start of the week (for the sake of time and focus, and because your hair/face/legs look better on some days than others) and then hoard them in your phone to post to Instagram, often forgetting them in the process. This app lets you schedule your instagram photos and gives you a little reminder to post them. I like the fact that it doesn't automatically post on your behalf (I evaded a faux pax when I had a Parisian image scheduled which I then removed in the wake of the Charlie Hebdo Terror Attack), and you get the chance to review each picture when you log in following your reminder. The best part of it is that you set how many times per day you want to post, and it schedules the images according to when your followers will be most active (although it also gives you the option to set a time and date that works best for you). It even suggests hashtags that are trending, or likely to increase your following, although sometimes these are a little off the money. I don't know if it's my Ayoub name, but the hijabmodesty hashtag always comes up for me. Despite these little nigglies, it's a good one for the social media arsenal.

Feedly:

One thing I resolved to do in 2014 was increase the number of blogs I was reading. I had recently reduced my magazine subscriptions (at one point I had about 7 magazines going) and was looking for creative people to follow, not to mention articles that I could easily clip to Evernote if I wanted to follow up on a travel tip, tutorial or nugget of advice. But I hated logging into my favourite sites at random times and discovering they were yet to post. I am not so keen on the Feedly mobile app, but I downloaded the desktop app and I love that there's a little icon at the bottom of my computer screen that lets me subscribe to any site I visit. Plus within the app, I can group content according to interest and mark it as read, unread or saved for later.

JustUnfollow:

My pet hate is when I return someone's follow, only to realise they unfollowed me after I did it, in order to increase their own following. Don't get me wrong, there are plenty of people who don't follow me back on Instagram (Hilary Duff, why don't you like me?!), but sometimes I will return a follow out of a mutual respect that I later realise is not-so-mutual. This app notifies me of follows and unfollows, so I can get out of my obligations, and I can check my relationship with any instagram account. You can also use it for Twitter and for more than one account, and there's a paid/premium app that's ad-free.

PicMonkey:

My husband recently bought me Lightroom and a Tripod and they are both sitting in a box in a cupboard. I've never been highly skilled in the art of photography and picture-editing, and although I am trying to improve, jumping straight into fancy programs is not exactly where I am at right now. Picmonkey is great for editing, adding text to, and creating a whole lot of imagery to use online and everywhere else. I pay a little bit per month for the premium version, which allows me to upload my own fonts that I can use to complement my blog style.

Wordswag:

I have an old iphone 4 that I have held on to for this app alone (I can't fathom how excited I'll be when they finally launch an Android version). It allows me to use a range of fonts and styles to add text to any images which I can then share online. Compared to apps where you have to manipulate text to certain fonts, sizes and alignments in a complicated manner, this is effortless.

Google Drive:

My writing saviour! I am trying to make a habit of saving everything to my Drive in case I ever lose my USB. This app acts like a USB in that you can open, edit and re-edit documents, group them in folders and share them if you need to. It's perfect for working on books and big documents that you don't want to lose, and want to be able to take with you every where you go, without worrying about a USB stick. It's great for me personally because I use a surface pro as my computer (it's easily transportable) and because it only has one USB port, I have to rely on my Drive. I have a drive folder on my desktop so I can just slide documents into it to use offline.

Evernote:

Evernote's not new, but I couldn't not include it. For writers and bloggers, I find it amazing because (and I have done this) you can pull over to the side of the road and voice record a book scene or blog post, and it types it out into the app. Then, when you're in front of your computer, you can just copy and paste it into your WordPress editor or book document.

Wunderlist:

I'm still fairly new to this one, but I love it because I recently switched back to Android and there's no inbuilt notes app in my phone. Wunderlist allows you to create multiple lists, organise sub-tasks within each list, and share these lists (eg, a groceries, chores or tasks list) with loved ones/colleagues, who can then comment without affecting the list itself. There are also public lists which give you insight into things like movies and must-see places at travel destinations and the app offers reminders, email options and real-time sync with other devices.

Headspace:

One of the fastest growing apps, I originally read about Headspace in either Marie-Claire or Collective mag (the fact that I can't remember highlights exactly why I need it). Everyone knows mindfulness is key to productivity, focus and output, and meditation is the key to mindfulness. This app comes with guided meditations and once you've gone through them, there's an option to upgrade. Practising mindfulness has been a priority of mine this year, so this app is essential for me at present.

IFTTT:

I discovered this app via The Daily Mark and I love it. You create automated recipes for things that you need in your everyday life. For example, you can set it to text your spouse/flatmate when you're at your local supermarket, and ask them if they need anything (you pre-program it so the location of your phone is aware of your local shop). I use it to automatically file receipts that I can use for tax purposes in a particular folder, to automatically save screenshots I take on my phone to a folder labelled 'Social Media' on my Google Drive, and to silence my mobile phone between 9pm and 6am each day. There are loads of recipes in the app to try (some based on jobs and interests), and you can create your own.
I'd love to know, what are your must-have apps? What would you add to this list? And will you improve your own output with any of the above?