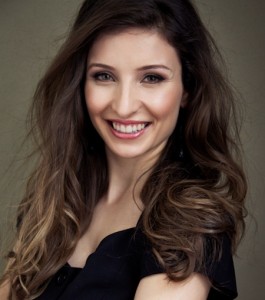 Where do stories come from? When I got offered my book deal, this was a genuine question of mine. I accepted a two-book deal even though I only had one book idea, because I felt it was necessary to take a leap of faith and trust in my ability to come up with another story idea. I am glad I did. Sometime after, when I started thinking of creativity as a 'business', I had more book ideas than I had time to write. It's because I learnt to find the stories in my everyday. In places I visited, in conversations I had with cool and clever people, in the culture I consumed and in my dreamy attempts at living with some sort of French fancy. The adventures that result from this act of chasing stories are what I blog about.
My name is Sarah and I am a journalist and author. I love reading, afternoon tea, sparkly things and nostalgia. If I won lotto I would take a lot of holidays and buy plenty of Chanel. Until that happens, I'm home, daydreaming, with a pretty coffee table book in my lap and a half-finished cup of tea by my side. Welcome to my online home.
Professional Bio
Sarah Ayoub is a  freelance journalist and author based in Sydney, Australia.
Her work has appeared in The Guardian, Marie-Claire, Girlfriend, Cosmopolitan, House & Garden, Sunday Style, Yen, CLEO and more, and she has spoken at numerous industry events including the Sydney Writer's Festival, Emerging Writer's Festival, Children's and Young Adult's Writer's Festival, Children's Book Council of Australia Conference and more.
Her novels Hate is Such a Strong Word and The Yearbook Committee are contemporary stories of identity, belonging and discovery. She regularly speaks at schools and writer's festivals about identity and self-worth in YA fiction, and is passionate about empowering young people to see the value in their own personal stories.
Sarah has a Master of Media Practice from Sydney University and teaches Journalism at the University of Notre Dame, Sydney.
Sarah decided to pursue a career in journalism at the age of ten after realising that, like Lois Lane and Vicky Vale, it was always the reporter that got the superhero. She has a penchant for all things pretty and Parisian, adores a good high tea and is often dreaming wistfully about glamorous, by-gone eras. Sarah also has an 'unhealthy' obsession with cake, magazines and handbags, and welcomes a cure of any sort to her substance abuse problems.