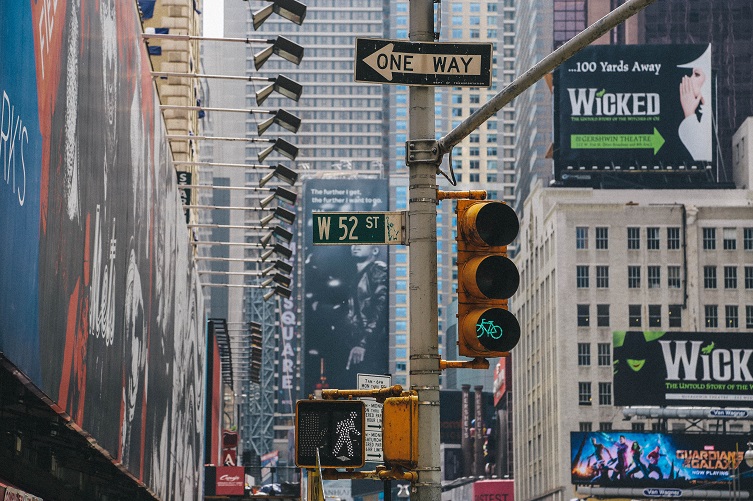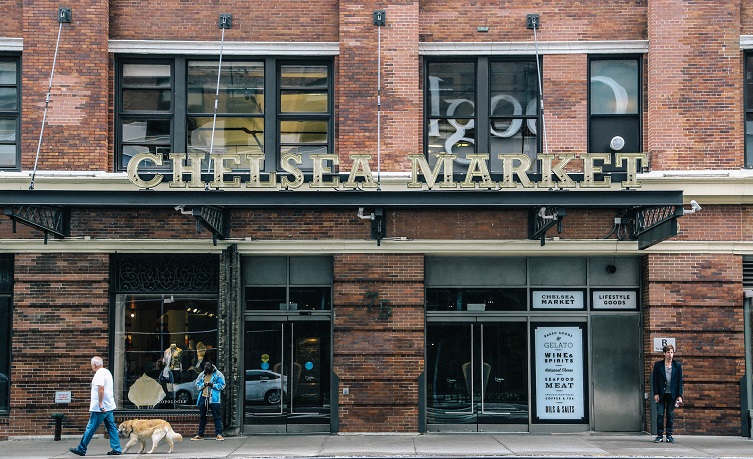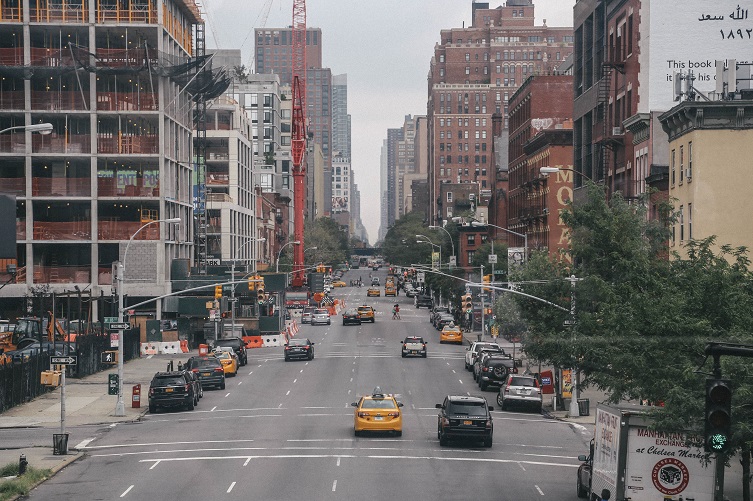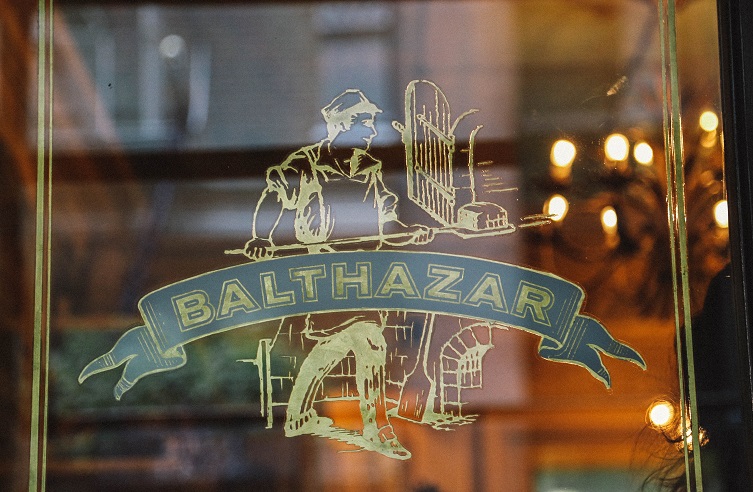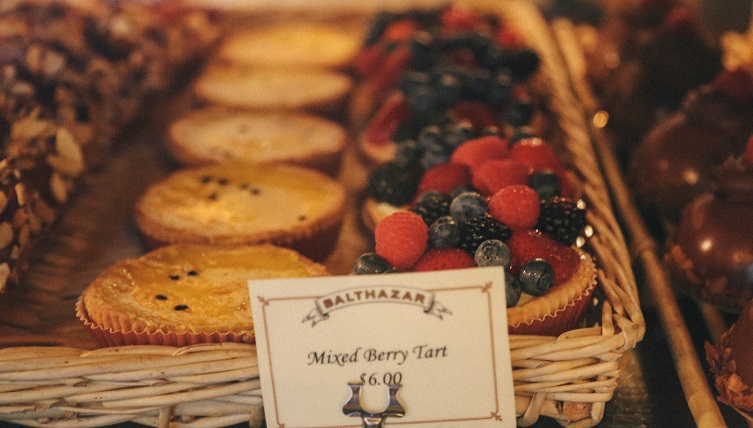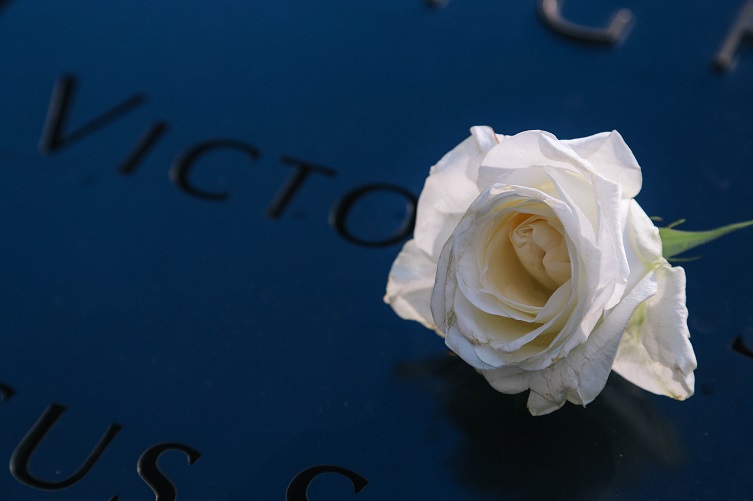 New York. Infamous, glorified, desired. The subject of movies, dreams, and music from Sinatra to Jay Z. After spending just over a week in the Big Apple not too long ago, I am not the most qualified person to be writing a travel post. After all, you could live in New York City for five years and still discover well-hidden gems. It's the city of constant change, and constant discovery. I guess it's lucky then that I'm not writing for Travel + Leisure but instead chasing the things that make my life bigger, tastier, prettier…the same things that inspire words, or the mojo to write them. And in New York, mojo is on every corner. It's the thrill of sights like the Chrysler Building and the Statue of Liberty, and yellow cabs and hot dog stands. It's the joy of  $1 pizza slices that taste amazing, cocktails that make you high on life, brunches in sweet neighbourhoods and dinners in fancy restaurants. It's noise and colour and people and fun and history, all rolled into one. It's hard choosing five highlights from a city that is a highlight in and of itself, but I've rounded up my faves. Just know that there are zillions more where those five came from, because for food, shopping, sights and experiences, it's the ultimate wishlist destination – and one that will always have you yearning for more.
NYC: MY FIVE FAST FAVES
Shopping: With more stores than can I could ever fathom, I found NYC to be a shopper's paradise. Lord & Taylor, Saks, Macy's, Bendel's, Bloomingdale's, Barney's and Bergdorf's – all brimming with promotions and delights to draw you in. Make like a local fashionista and shop down in Greenwich Village and Soho, where you'll find designer stores and cute boutiques alongside  fashion-only outposts for department stores like Bloomingdale's (because who wants to trawl through kitchenware when you can get straight to Marc Jacobs on sale?). That said, the Upper East is worth a visit nonetheless, as is the monumental Forever 21 Store on Broadway).
Ellis Island Migration Museum: Just imagine all the stories of all the people that had walked Ellis Island. This place is a writer's paradise. I spent an entire day there absorbing history and tales and adventures and it will forever be a highlight among my travels.
Florio's – [This place is closed for the time being, but I couldn't bear to cross it out] This restaurant is NYC's Little Italy in the most authentic way you can experience it. Even the guy who greets you at the door looks like a gangsta in his leather blazer and awesome Italian-American accent. Plus, it's great to visit after a long day around Soho and the Village, and you can always go for dessert at the Magnolia Bakery. When we went there, it was packed with a bunch of cops and firemen (two separate tables), who were quick to point out the A-List celebs who love it, and the fact that it's very rare to find tourists among the patrons. Apparently it is very 'New Yorker'. As you can imagine, I felt very smug.
French Bistros: Just as good as the ones in France, I tell you. Personal faves were Marseille, which was not far from Broadway and perfect before or after a show. It was a lovely intimate venue with delicious pasta and cocktails. But nothing trumps Balthazar, which is still one of the most popular venues in the Big Apple (read: make reservations). AMAZING food and a prestigious (read: snobby French) ambience. On a tight schedule? Make for the bakery next door and load up on tonnes of French treats and pastries. The Madeleines were moreish.
The quintessential spots: Central Park, Greenwich Village, the Flat Iron building, Katz's Deli, Times Square, the beautiful public library (even dreamier than it was in the Sex and the City movie)…ok, I could go on and on and on. But I won't. See them all on the energy from your NYC food staples: bagels with lox and schmears, egg creams in diners, cookies from Eleni's and other delights bought at Dean & Deluca, Hot Dogs from side carts, roasted chestnuts, Magnolia Bakery cupcakes loaded with icing etc etc. And if you can't afford to stay at the Plaza, dine there: the hotel's food hall is expansive and boasts cute little bars serving up small dishes from a variety of cuisines.