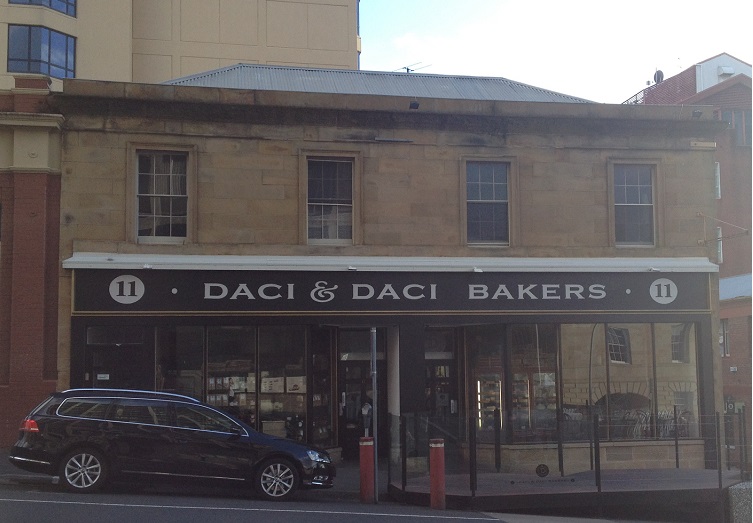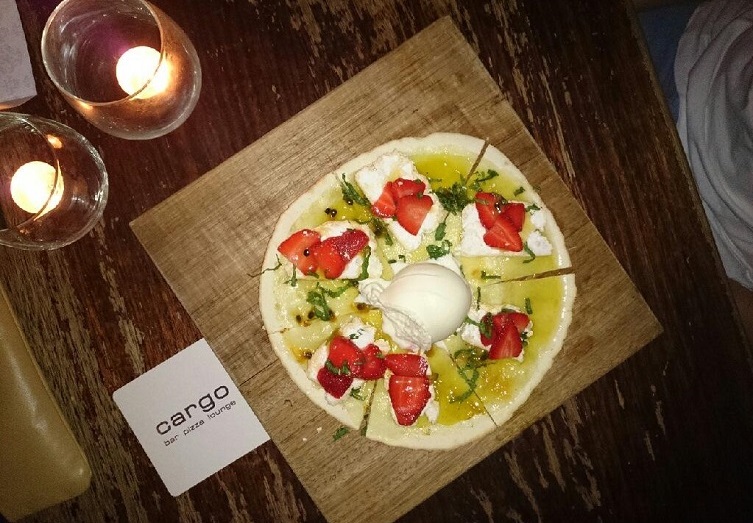 DAY ONE – HOBART:
We land in Hobart on a Monday morning, after a relatively short flight from Sydney, and I am both excited and relaxed. It's been 24 hours since I filed the first draft of my second novel, which I speedily wrote in about two months of stress and panic (it was months overdue), and this trip is my reward for finishing it. I'm about 20 weeks pregnant, and this is probably the closest thing I'll get to a babymoon. I don't mind though, after four big overseas trips in five years, I'm ready to take on more of my homeland, and Tassie has been on my hit list for ages.
Our drive to Hobart city is quick – there's no one on the road or in the city as it's a public holiday. Thankfully, our premier stop in Hobart, the Museum of Old and New Art (MONA), is open, so after a quick walk around the small city, we deposit our luggage at Somerset on the Pier's Serviced Apartments and catch a cool cameo ferry to the Museum. It's cool, strange and intriguing all at once, but definitely a lot to take in (read: huge). That evening, after drinks at the Squire's Bounty, we head to the uber-trendy Cargo Pizza Bar, which is buzzing for a Monday night. So much variety on the menu – but the pizzas, while delicious, are outshined by the three dessert pizzas on offer. I tuck into a Pavlova Pizza for my friend MsCritique, who is my Pavlova Poster Girl. It doesn't disappoint and I fall asleep contented.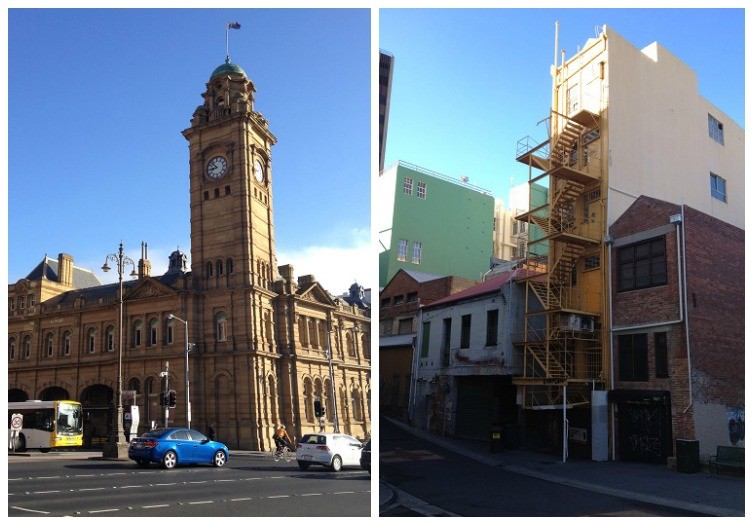 DAY TWO – RICHMOND TO SWANSEA:
After breakfast and a sweet-treat shop at Hobart's most famed bakery, Daci & Daci, we head over to Richmond, a historical town made all the more important because it's home to Australia's oldest (existing) gaol, bridge, and Catholic Church. After photo stops and a quick tour of the gaol, we're back in the car. I've just had an idea for a novel, so I get dizzy punching the basics into my phone from my seat in the back of the car, lest I forget it.
We drive further along and make it in time for a delicious, super-fresh seafood lunch at Freycinet Marine Park, before continuing on to today's main tourist stop: Wineglass Bay. After paying our entrance fee to the Freycinet National Park, we make the two hour walk (that's more like a hike) to check out the beautiful view. It doesn't disappoint, so we squash in another visit (thankfully by car) to Honeymoon Bay – where we take a quick dip – before checking into our accommodation at Swansea. Tonight, dinner is alongside the very lovely locals at the budget-friendly Swansea RSL, and surprisingly,it serves up a decent, filling meal.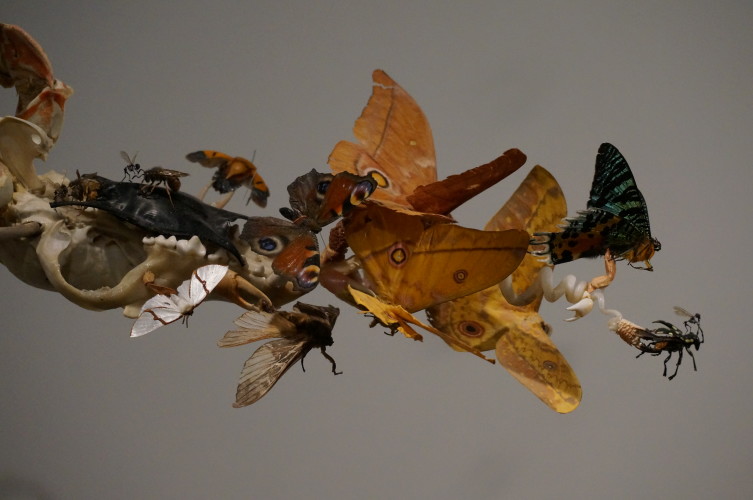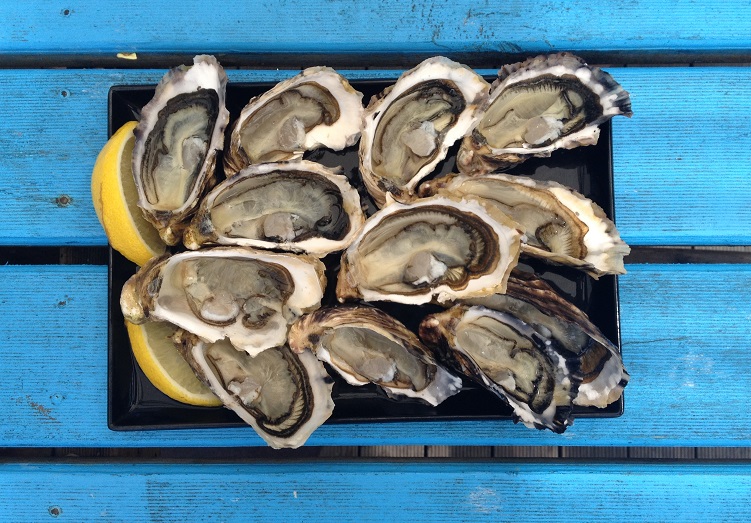 DAY THREE – SWANSEA TO LAUNCESTON:
Breakfast is a stop at Kate's Berry Farm this morning, where the simple menu boasts waffles, pancakes, scones and pikelets served with berries any way you eat them: in fresh, compote or jam form. It's not the season for a berry-picking tour, but I do stock up on a few home-made jams and chocolates to take home, including a cointreau and strawberry jam and choc-coated caramel popcorn. Afterwards, the road leads us to the Iron House Brewery, where the boys sample a selection of beers and ales, pre-lunch at the coastal town of St Helens. The rest of the afternoon is unplanned, but thankfully presents a stunning surprise when we decide to head to the beautiful blue waters and gorgeous landscapes of the Bay of Fires beaches, where I delight in wading through the pretty lagoons. Then it's off to Launceston where we stay at the Hotel Grand Chancellor, and have an easy dinner at a nearby pub.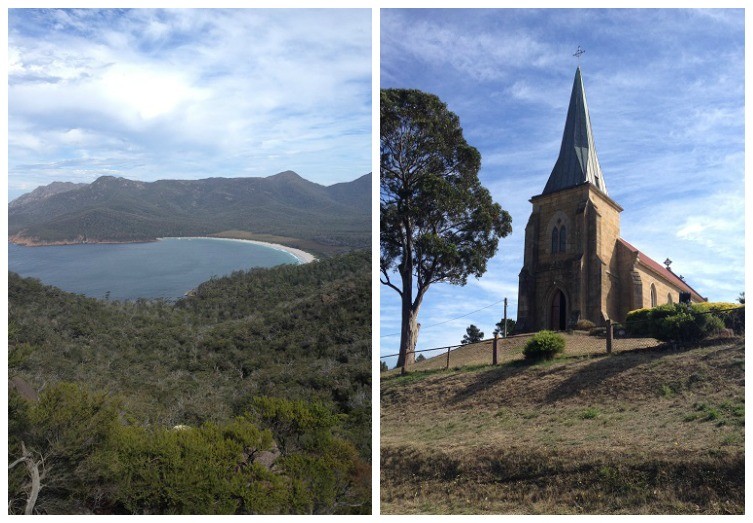 DAY FOUR: CRADLE MOUNTAIN TO LAUNCESTON
After stocking up on picnic goods, we make the long drive to Cradle Mountain, where we take a two hour walk around Dove Lake. I'm a little tired by the end of it, but pick up as soon as we approach the Tassie Devil Park in time for a little tour and lesson on these furry creatures. We split up the long drive back to Launceston with a pit-stop for coffee and treats in Sheffield, where we gladly discover The Fudge Parlour. Their display cabinet is bursting with fresh, creamy fudge in delicious flavours including Lemon Meringue, Watermelon, Tassie Jaffa and Rocky Roland alongside traditional choc, caramel and vanilla options. I buy a mixed box of three flavours and start eating them on the drive back. I've heard amazing things about Mee Wah, a highly-awarded Chinese restaurant with posts in Hobart and Launceston, so we have dinner there tonight. It doesn't disappoint – well, apart from the fact that the Bombe Alaska is only available for a minimum of six people and we fall short. I take a night time walk to Cold Rock and drown my sorrows in one of their desserts instead, then fall asleep watching Sex and the City repeats from the hotel bed (after I've finished the rest of the fudge).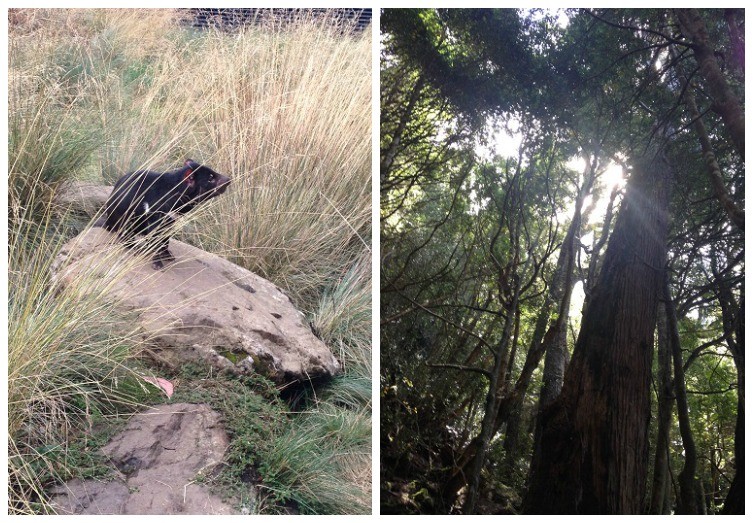 DAY FIVE: LAUNCESTON TO HOBART
Launceston's City Park is beautiful and just the place for a morning walk – apart from the conservatory there's a free Japanese Macqau monkey enclosure, so we ogle the monkeys before doing a bit of shopping. I buy a coffee table book on Provence from a French provincial homewares store, wondering how I'll be able to carry it home. We time our drive to make it to Oatlands by lunch time: the quaint little town is home to a super-cute windmill still making flour, and a very busy pancake cafe I read about online. I have pumpkin soup for lunch, followed by a serve of delicious lemon and sugar pancakes, which I walk off as I meander around the town, doing a little antique shopping. On our drive into Hobart, we stop in at the Cadbury Factory, which disappointingly, is nothing like the Willy Wonka kind (Hollywood, you have spoilt me for good), although the price of the Green & Black's chocolate is kind on my wallet. By the time I get to Hobart, I'm over the clothes I've been wearing, so I splurge on a few things at Country Road, then hit the local boutiques. My purchases at Belle & Paige (147 Liverpool St) and Luxe (134 Liverpool St) include a zebra-hair fold-over clutch and a floral smock dress by Cameo, which both become firm wardrobe favourites. This evening's meal is at a venue recommended by one of the staff at the boutiques and it doesn't disappoint. The Mill on Morrison plates up delicious tapas options – perfect for a group dinner to wind down our trip.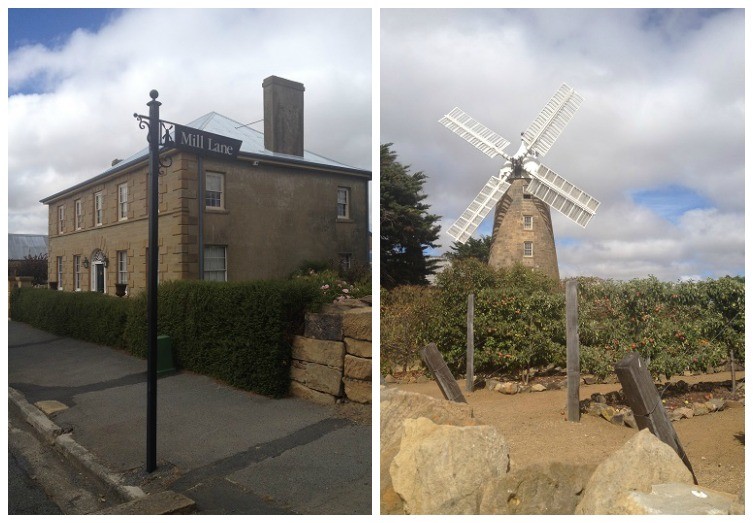 DAY SIX: HOBART TO PORT ARTHUR AND BACK TO HOBART
I rise bright and early to brave the crowds of the famed Salamanca Markets, stopping at stalls and carts for my breakfast and ogling everything from rugs and scarves to handmade jewellery and home wares. Then it's back on the road for a drive to historic Port Arthur, where I spend a significant amount of time touring the grounds and dreading the fact that I've booked in for an evening ghost tour. After buying more books in the bookshop, we have dinner at the bistro on the premises, and head outside for our 9pm Ghost Tour. It's windy and very, very dark – our path is lit by three lanterns and not much else. I say a few Hail Marys in fear and emerge unscathed, although there were plenty of people in the group who believe they felt some other-world presence during various times of the tour. The guide asks if any were in the asylum and two of them nod – apparently, that's the most haunted of them all.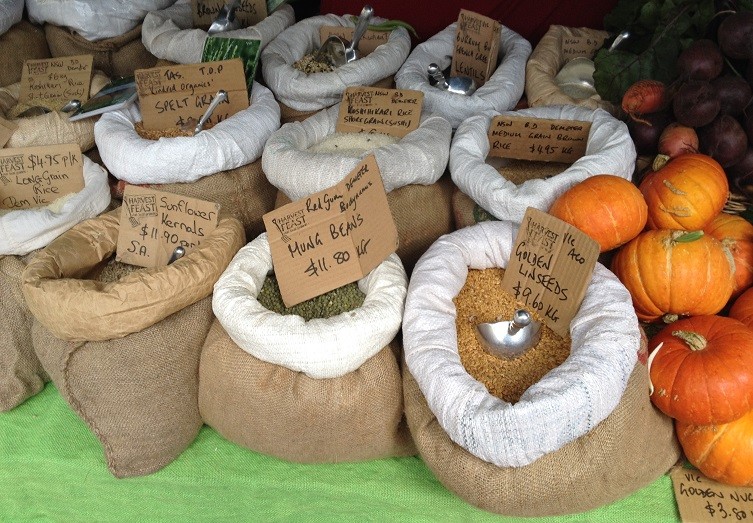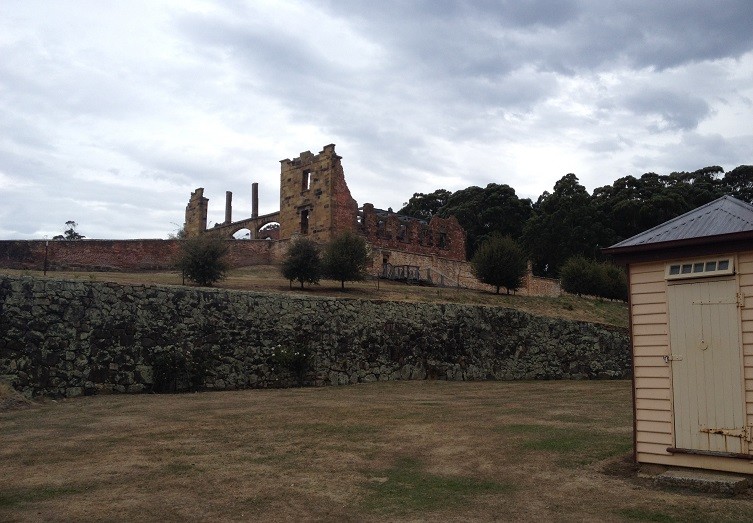 DAY SEVEN: HOBART
It's a quiet morning in Hobart – plenty of venues are closed – so I wander around the city, gearing myself up for the afternoon flight home. The boys head to a brewery for a tour and catch up with us at Jack Greene's afterwards for burgers and fries. There's a great blue-cheese cheese burger on the menu that I can't have (pregnancy rules) but I don't mind – my simple burger is delicious and I am distracted by the number of sauces I can order to complement my fries. I flip through my Provence book on the flight, wondering what trip awaits me next, and try to avoid tucking into the chocolates and sweets I have bought on the journey.
Freycinet Marine Park: Tuck into delicious fresh seafood fished that very day. This marine park offers tours where – knee-deep in water – patrons can farm their own oysters and eat them straight from the shell. If that's not your thing, you'll delight in the lunch offerings nonetheless – scallops, oysters (fresh and cooked), mussels, fish, prawns, lobster and more are cooked a variety of ways in this little tuck shop that has everything you want for a delicious seafood meal, minus the hefty price tag.
Daci & Daci: A recent addition to Hobart's city scape, but one that is loved by locals and tourists alike, Daci & Daci is a French-inspired bakery selling a number of cakes, pastries, sweet treats and more. It'll be hard to choose, but you can count on the fact that whatever you get will likely be delightful. Don't leave without buying a bag of meringues in exotic flavours like rose and pistachio (delicious) or some of their passionfruit rocky road. YUM.
The Mill on Morrison: The perfect spot for a dinner date or a catch-up with friends, this award-winning Hobart restaurant plates up delicious tapas dishes, mains and desserts to tantalise. There's also a large bar to keep the cocktails going. My friends and I loved everything we ate.
Bay of Fires: I am not a beach-y sort of girl, but the stretch of beaches along the Bay of Fires was nothing short of stunning. The crystal waters and lovely lagoons are worth even the shortest of visits. Just watch out for the blue bottles on the sand!
Salamanca Markets: From wool throws and wooden bowls, to passionfruit butter and Tasmanian honey, to vintage posters and Danish doughnuts…the famed Hobart markets have it all. Head early to avoid the crowds and watch the street market – brimming with so many stalls – come alive.