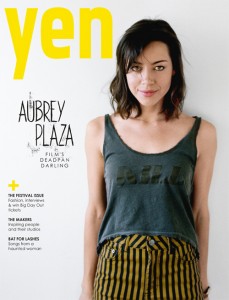 A few weeks ago, I ran into one of my Literary Agent's staff members at a party. We had both recently returned from holidays – me in Europe and Lebanon, him Jordan and Lebanon. When he asked me if I'd had a good trip, I'd replied "Why of course, you know Paris is my favourite city in the world." He expressed his surprise that I did not think the same of Beirut, the Paris of the Middle-East, a city he loved so much that he'd been there numerous times and was in the process of trying to convince his mother to accompany him on the trip. What could I say? I didn't feel the same way about the city in my mother country that I felt for other places: Paris, New York, the entire Greek Island of Santorini. Places which nestled themselves in the crevices of my heart, begging me to return to them again for more adventure.
What I'd failed to disclose is that although those cities were in my heart, Lebanon was in my bloodstream, pulling me in all sorts of directions for as long as I could remember. I didn't love Beirut the way that Drew did, but I noticed the tragedy of not loving it. Its significance was a lot more than holiday dreams gone sweet or sour, than love found on the shore of the Mediterranean, than delicious food enjoyed in vibrant atmospheres, with intricately dressed women providing the ideal setting for bemused people watching.
That was the Beirut of tourists, mine was a Beirut of family history – the place where my grandparents, their children in tow, boarded large ships bound for the months-long journey to a strange land down under, not knowing if they would ever return again. Mine was a Beirut of heart-felt tales from my grandmother's oldest memories, and songs from the old Fairouz movies I still watch today.
Mine was a Beirut of mixed emotions: the city that I flew into on the cusp of my womanhood was one I couldn't fly out of as bombs dropped on to it in July 2006, but a city whose sparkling lights along the coast at night beckoned me to embed some happy memories into the tortured ones I'd had when contemplating that I'd fly back into it as a foreigner: married to someone so far removed from its mountainous ranges and deep valleys, from its smells of zaatar and baklava, from its age-old traditions and familial ways. This time, my Lebanese name was gone and I was a Westerner, here to enjoy a summer vacation in a city known for its wild parties (Beirut was named the Party Capital of the World in 2009 by The New York Times) and opulent resorts.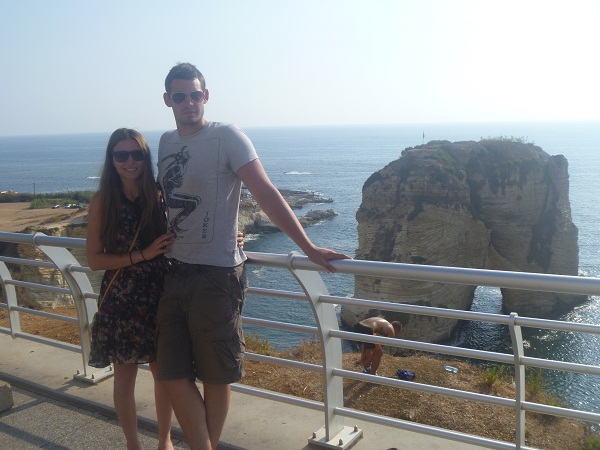 I used the opportunity of that vacation to remove myself from the tug and pull of my homeland to be the objective journalist, writing a travel story for Yen magazine on the city. I got to know it as a tourist, not as a girl who'd grown up with tales and traditions of the motherland dominating her existence. An existence which facilitated an identity crisis that paved the way for a 66,000 word novel on the subject that doesn't promise any more answers. An identity crisis fuelled by teenage memories seeing 'Lebanese Gangs' plastered on the front pages of tabloid newspapers, making everyone around me question whether or not people like me warranted a place in this Great South Land. An identity crisis which, at 26 years old, I am still having.
A few weeks ago, a car bomb ripped through the Achrafieh, one of the beautiful districts of Beirut, a Christian-populated area filled with clubs and cafes. While Lebanese people around me expressed their sorrow that their country will never have peace, I realised that the tragedy goes further than I ever knew.
Australian-Lebanese people flock to their motherland to enjoy the R&R that they would never find here. In our fast-paced society, we're always working ahead, never stopping to enjoy life like we're supposed to. In Lebanon, they experience a burst of energy, a renewal of self, brought on by the fact that every person there lives for the moment.
With every car bomb, political drama and threat of war, the resilient people of Lebanon keep going, keep living, keep striving, keep loving. But they savour every moment of their life, knowing it might fall to pieces in a matter of hours.
In some respects, when I think about my stresses and my bad days and my conflicted work-life balance, I envy them. Despite the tensions raging through their streets out of the blue, they know a peace that we will never have. A peace we fly all the way to an Ashram in India to find.
Therein lies the bigger picture: in war the Lebanese have a peace which I, in my constant peace, am yet to find. And the more I think about it, the more I realise: with lessons, adventures and stories weaving in and out of its crazy streets and etching themselves in the hearts of expats in Rio, Sydney, Pittsburgh and Paris, what is there not to LOVE about my motherland's capital city?