I often hate it when people tag me in photos. I'm usually captured at my worst in these snaps – unkempt hair, mid-sentence, mouth-agape – and yet they always make their way onto the internet for all to see. But there's one photo that was taken of me one night in Croatia that I loved so much it made it to the prized and privileged space that is my Facebook cover photo. It's not the prettiest photo around – I'm not wearing any makeup, I am not in my most stylish outfit, and I am not exactly composed and graceful, but it reminds me of a very special time in my life. A time when I let loose, relaxed and really, really lived. And all that living happened quite by chance, on a little boat in Croatia, on a cruise I never wanted to go on.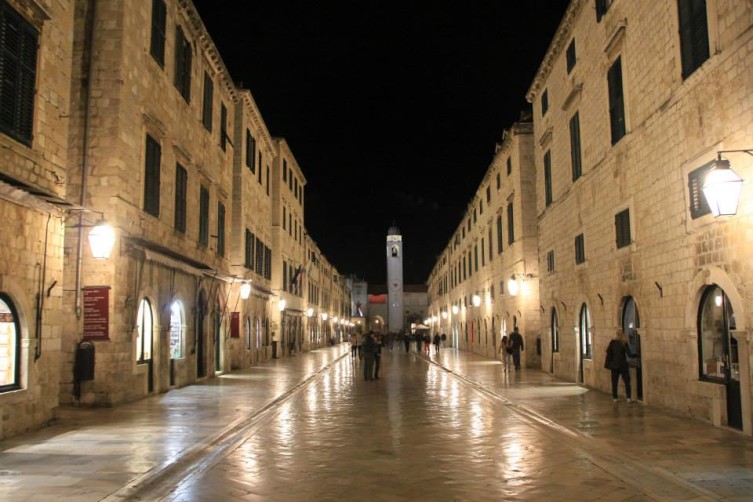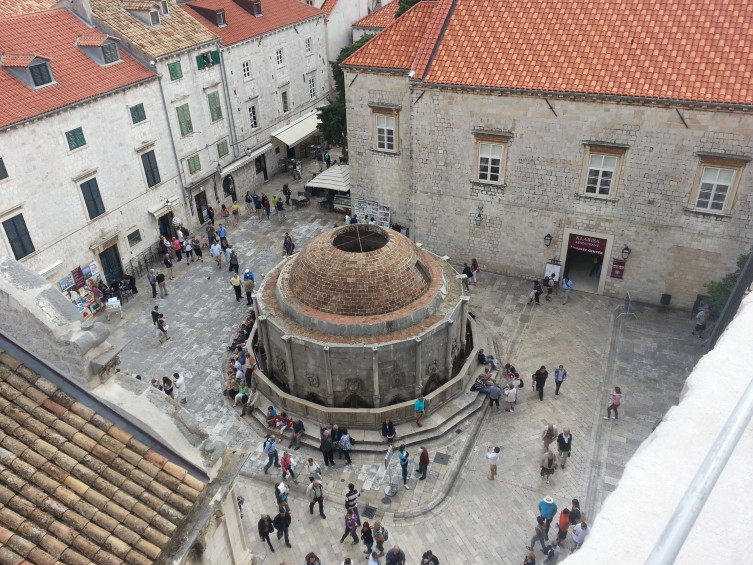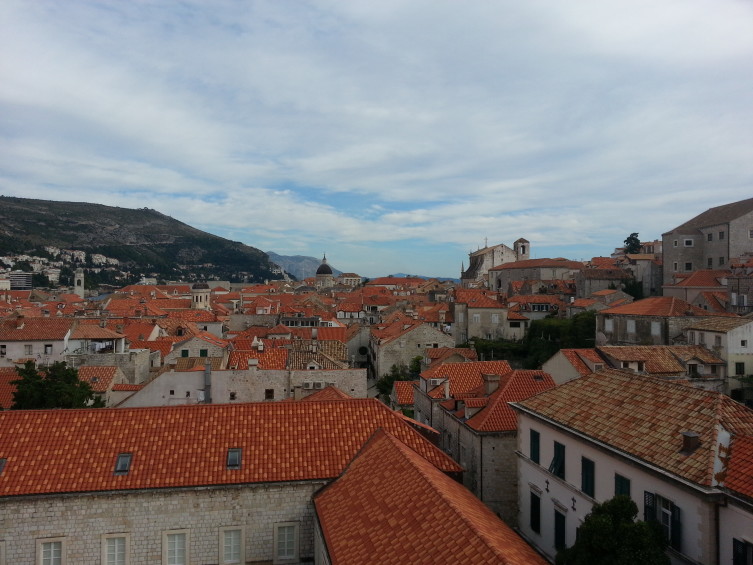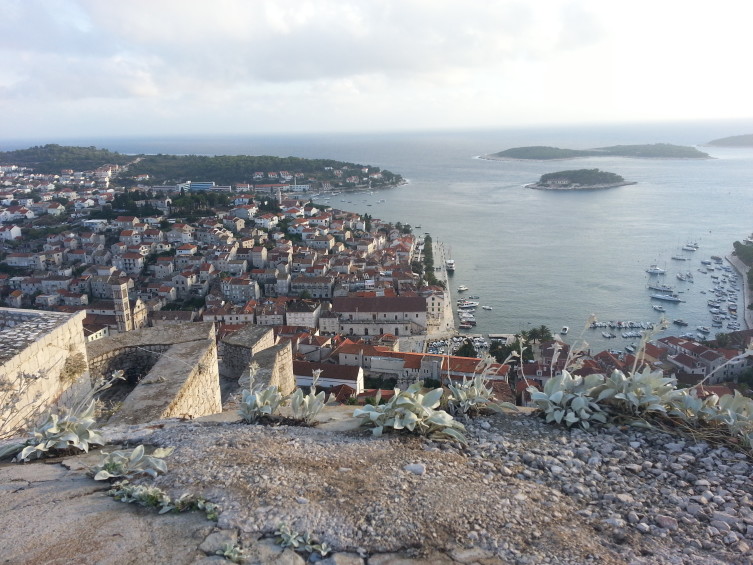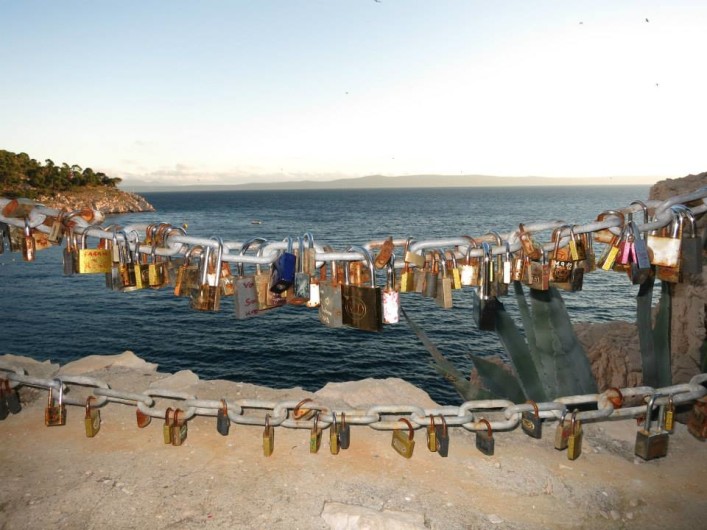 I found myself aboard the little boat a little begrudgingly. I had always chosen our holiday destinations and planned our itineraries, so when Mr Wordsmith suggested hopping aboard a Sail Croatia cruise it was only fair to oblige him. After all, marriage was about compromise. Never mind the fact that the thought of a week on a boat filled me with dread. Before I knew it, I was boarding said boat in Dubrovnik, along with about 12 other people who would be our 'ship mates' for the journey.
Even now, using the term ship mates amuses me. It's a term used loosely to describe the forced social settings that such trips entail. You spend so much time with people you don't know, who you might not otherwise associate with, or who in some cases, make you grit your teeth in frustration. But you're forced to – for the sake of sanity and politeness and making the most of a situation – to smile and enjoy yourself and try think of the wonders and sights around you instead. When the trip ends, you find yourself with photos that you'll have for a lifetime with people in it that you knew for the meantime, and it's not always a good thing. You're forced to make or accept friend requests on social media, to promise to 'catch up' in future, to call in if you happen to be in said tour mate's hometown or whatever.
It's safe to say then that I was cynical before even boarding the ship. I had slowly lost contact with (and in some cases un-friended) the people from my first ever tour at 22. Only one friend remained, someone I still see when I head to Melbourne or she to Sydney. I never went on one of those tours again – and thought I never would, and yet here I was doing it again five years later, and on water no less. No escape. I had no idea what lay in store.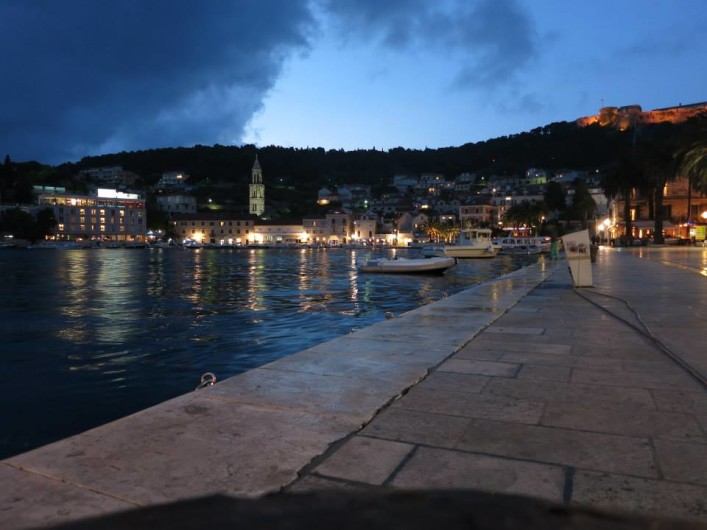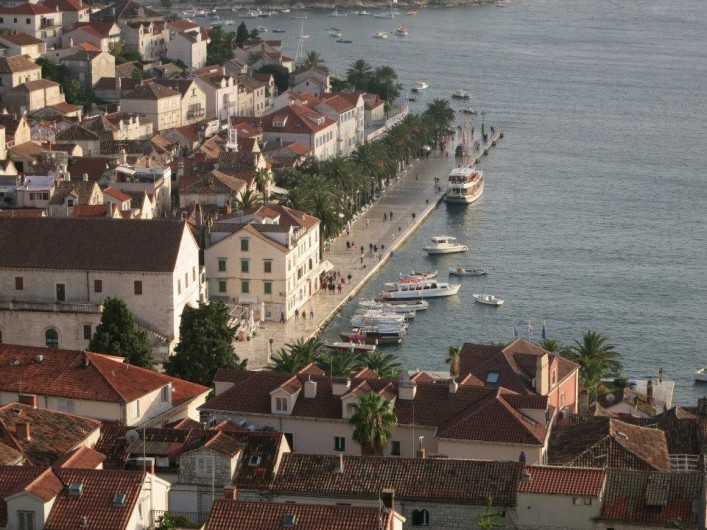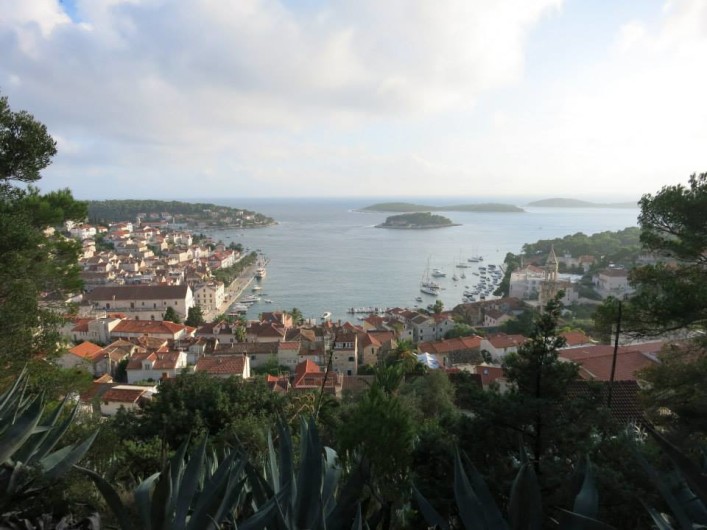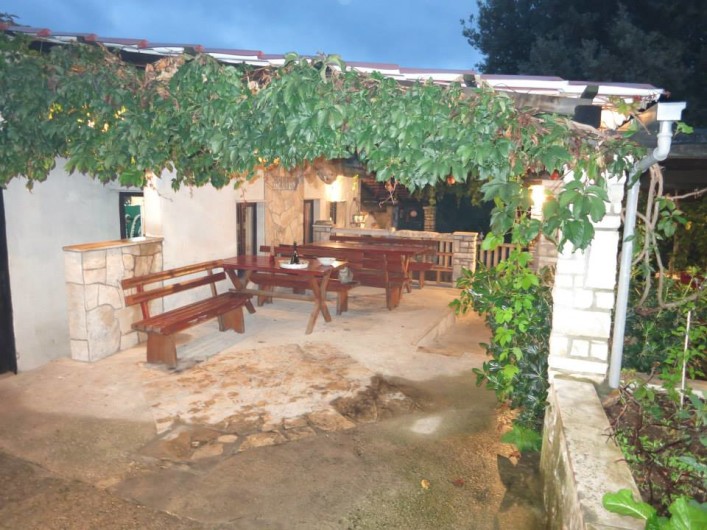 It started of course with the awkward boarding stage. The forced friendliness. The silent assessment of other people. There were A LOT of Australians. From all over the fair land. Singles and couples. Three Kiwis, one who my husband told me in the instant he boarded was our token madman. (He was right on the money). One Englishwoman, and a guy from San Diego. We had the group lunch 'to bond'. It was still awkward. We broke into small groups (of our own accord) and walked Dubrovnik. We ate ice-cream, talked about Game of Thrones (I had nothing to contribute because I am probably the only person in the world to not have watched it). We went out for dinner. Then we went out for drinks. A couple of people danced. We were still teetering around each other. I didn't expect it to change. But it did.
We were still teetering around each other. I didn't expect it to change. But it did.
I don't know how it happened, but we eased into a comfortable, simple relationship. We mixed around a lot. Girls went off together, boys climbed rocky mountains on islands and went drinking. Our madman Kiwi had some super funky speedos on, and before we knew it, he had convinced all the boys to wear some too. My husband bought some Kylie Minogue gold hot pants that I am still not allowed to throw away. One of the others were these fluro green speedos that left little to the imagination when he left the water. I asked the boys to do the Haka and they did it – on a main road in Split in the middle of the night. I ate the best sardines of my life…and I don't even like sardines.
It might have been the weather. We went at the end of summer and on some days, it rained. We had to make our own fun. We adopted snails which we raced one day. We had a terrible movie marathon day on another. And we drank. Long Island Iced Teas and Pina Coladas and Mojitos in big, one litre jugs. And when we drank, we danced. To really loud music. We invaded other people's boats and got in trouble for it. We hit the clubs and rolled into bed at all hours of the night.
When we drank, we danced. To really loud music. We invaded other people's boats and got in trouble for it. We hit the clubs and rolled into bed at all hours of the night. The next night, we pressed repeat.
It could have been our small group. This wasn't a tour of 28 people. We were like a big, blended family. We named our Tour Leader after Princess Jasmine. We looked to her for guidance. She showed us the islands and made sure we savoured the culture and the communities as well as the partying and the booze. She was our mother hen.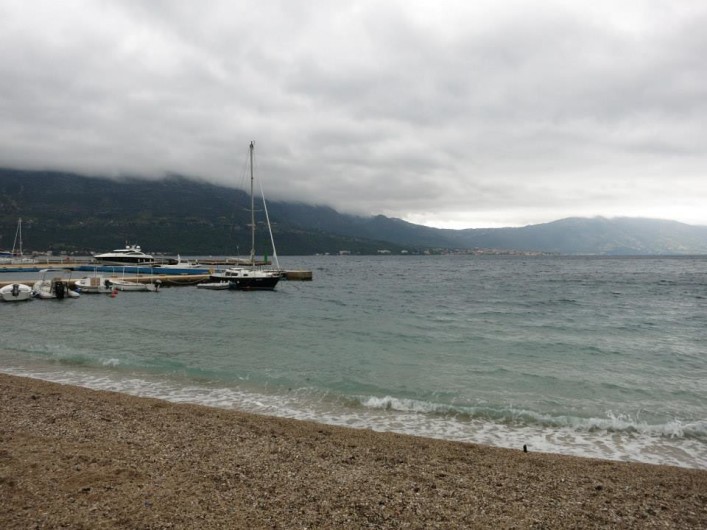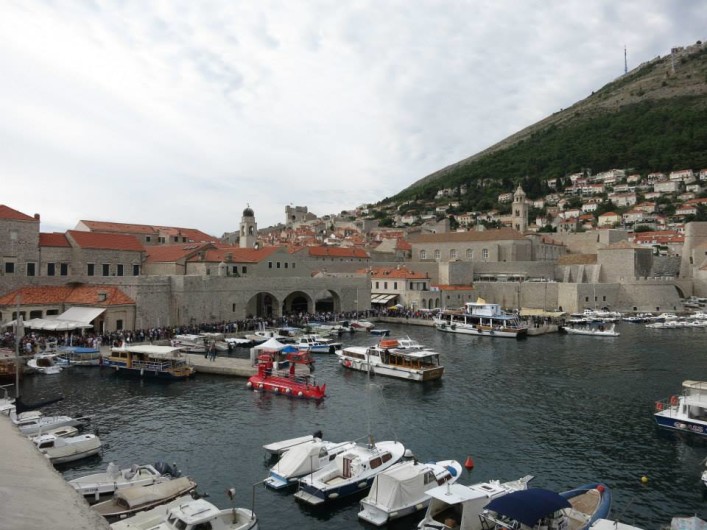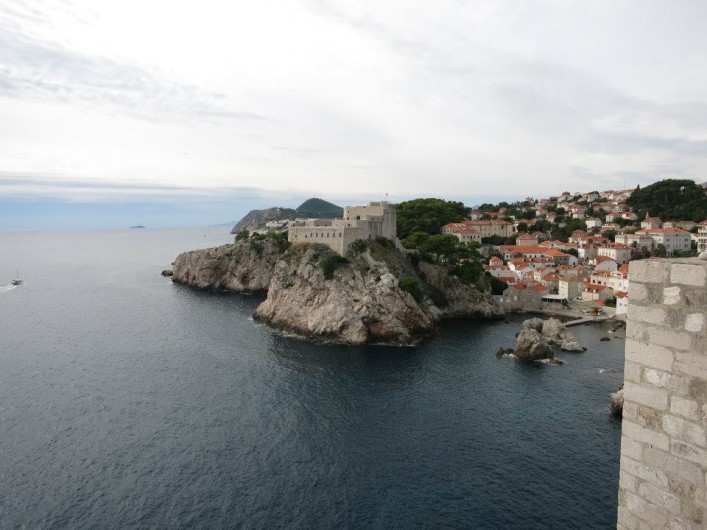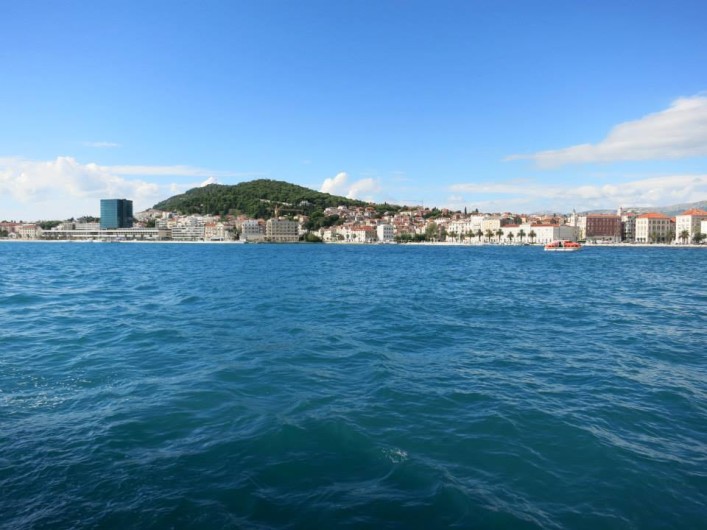 And when the weather took turns that dampened our excursions of buggy rides or scuba diving (not that I could imagine myself doing either), she took us into the heart of each island. We went into people's homes. Learnt how to make Pasta. We sang songs and drank wine at someone else's table. Danced on someone else's dining room floor (where my aforementioned photo was taken). We posed, dined and drank with locals. We had grappa shots and talked about family, friendships, money and work.
One night, when we went out dancing, some of our handbags got stolen. Husband chased after the offender and tackled him to the ground, just as he tossed our things into the ocean. Someone else stripped off completely and lunged in after them, at 3am and in the pouring rain. People offered to lend me money, phones to contact the bank, anything I needed really. We didn't let it ruin our fun. The next night, we pressed repeat. And when the sun came out, we went out onto the deck of the boat or jumped into the ocean. One week later, we said good bye to one another.
It's safe to say I think back to this trip with a certain fondness. I had left Australia a newly published author. There was a lot of hard work behind me and I looked forward to celebrating. I drank beer at Oktoberfest and walked the streets of Paris with my love at my side. I lived it up in Rome for the first time after three visits. I shook hands with the Pope and sat up on the sacristy at a Papal Mass swarming with tens of thousands of people. And I listened to my husband and went to Croatia, where I danced every single night for a week and really let my hair down. It was the only time I never shopped on holidays. I was too busy enjoying myself in a fun, new way.
It was time to start a new chapter, and I had just had the best farewell ever for my old life.
A month after coming home, I peed on a stick and saw the faint pink line I had been wanting to see for a long time. It was time to start a new chapter, and I had just had the best farewell ever for my old life.
I could have seen Croatia a different way. I could have done my own thing. I could have remained cynical, but the warmth of some of my group wouldn't have allowed it. It's safe to say they earned the term ship mates, and that sometimes it's those reluctant journeys you take that are the ones that really bring it home.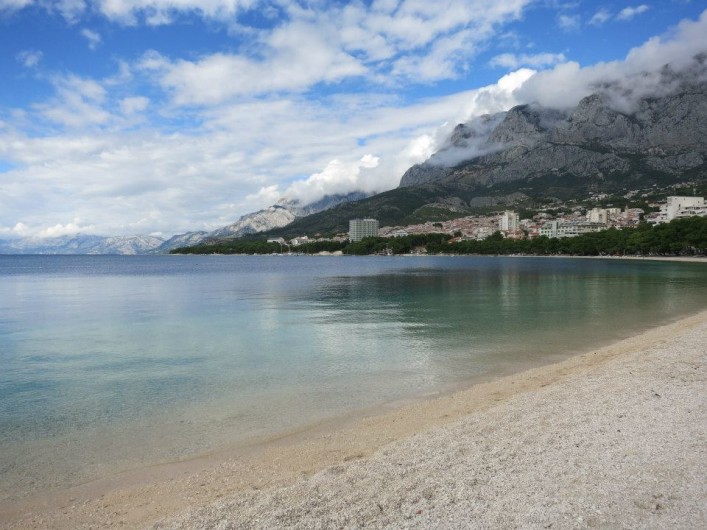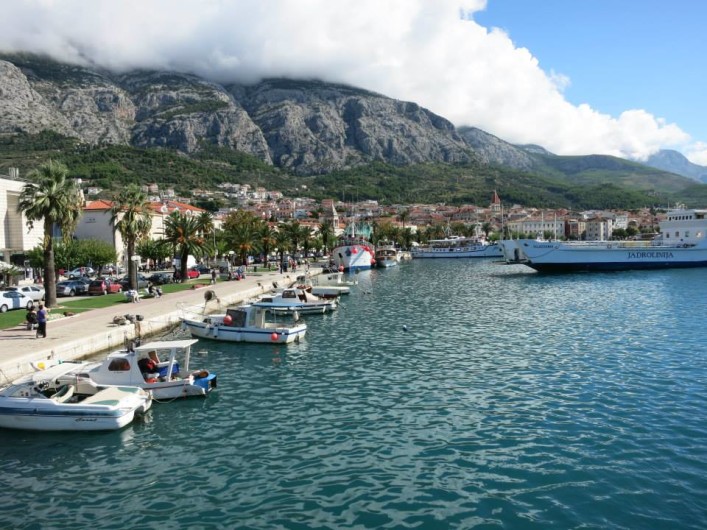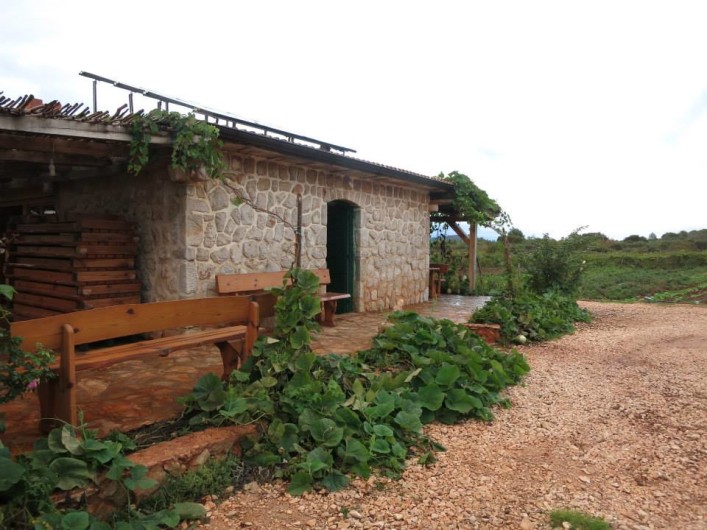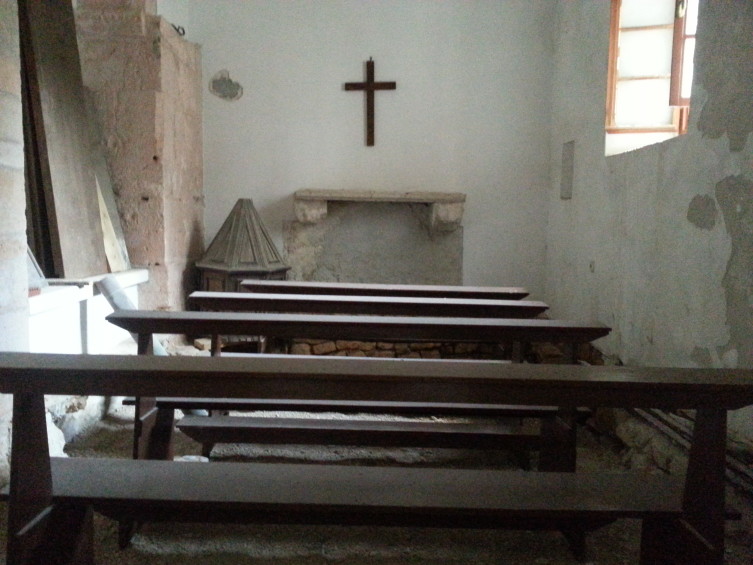 Have you ever gone along to something that completely exceeded your expectations?
If there's one place to go to in all of Croatia, my pick would be Dubrovnik. I love the old city much more than it's more 'cosmopolitan' counterpart, Split. Give yourself a couple of days to take in its history and hike the fort, drink at the bars (Skybar was buzzing when I was there, and the cocktails come in buckets) and stare out at the orange roofs and lovely sea.
Have a wonderful Croatian meal at Belin, on the island of Korcula. The venue is a part of someone's house, in their actual village. If he has time, he'll even take you for a little wander and explain some old village traditions to you. Make a reservation in the busy months!
Pharos Agro Tourism Ranch on the Island of Hvar is a fabulous, organic, UNESCO site great for sampling some local wine. I had a marvellous dinner there (site of the photo referred to in this post, which you can see on my Facebook page here).
Also in Hvar, I had an absolute blast at Nautica bar. Our group had our jager train shots with the bar on fire, and danced well into the morning hours.
Make sure you buy yourself some Croatian take-home treats and hand-made products while in Split, where locals sell their wares at weekend markets.  Croatia is famous for its truffles, so I came home with truffle products and other edible delights from a gourmet food store (there are a few on the strip) as well.