THE PARISIENNE OFTEN COMES FROM SOMEWHERE ELSE. SHE WASN'T BORN IN PARIS, BUT SHE'S REBORN THERE.
– From How to be Parisian wherever you are
It's pretty obvious that I love Paris. I've got about 30 books (memoirs, travel guides, coffee table books) on the city and my enchantment grows with each visit, making me the go-to girl for family and friends embarking on their first trip to the city of light. This post originally started as a very long facebook message that played out so many times to so many friends that I ended up copying and pasting it every time I was asked for first-timer recommendations. Eventually, I combined all my tips into this little guide. It's got all your must-sees in there, hand-picked over three trips and many days spent day-dreaming in the city of love. I hope it helps you fall for the city also.
1. Find its heart
And that heart is Pointe Zero: a little brass plate set in the ground outside Notre Dame Cathedral, which is considered the official centre of Paris. While there, make the obligatory visit to the famed church, marvel at its stained glass windows, its grand architecture, and take in the solemnity of the venue even amid its crowds. Don't neglect the back of the church either – it's just as lovely and you can stop and enjoy a break on one of the benches outside and people-watch. Afterwards, take a walk around Ile St Louis. Reward yourself for the sight-seeing efforts with an ice-cream at Berthillon, one of Paris' most famous ice-cream shops (the raspberry is a personal fave). When you're done, take some photos by the Pont Neuf bridge, then head to Saint Chapelle and ogle some (more) spectacular stained glass.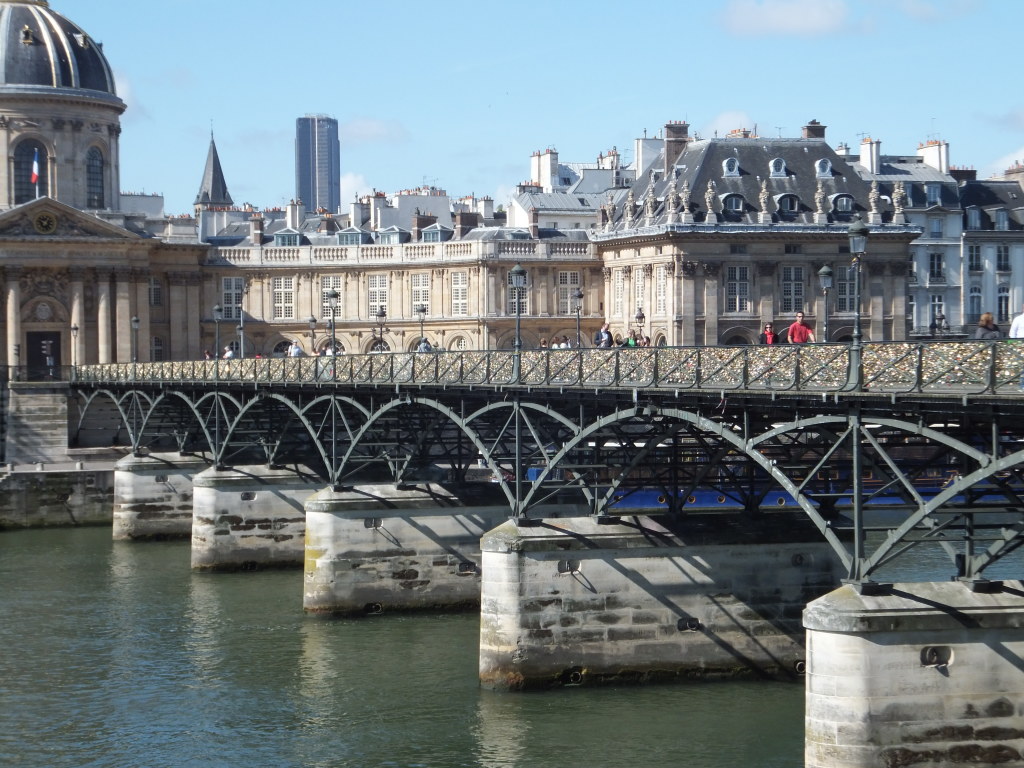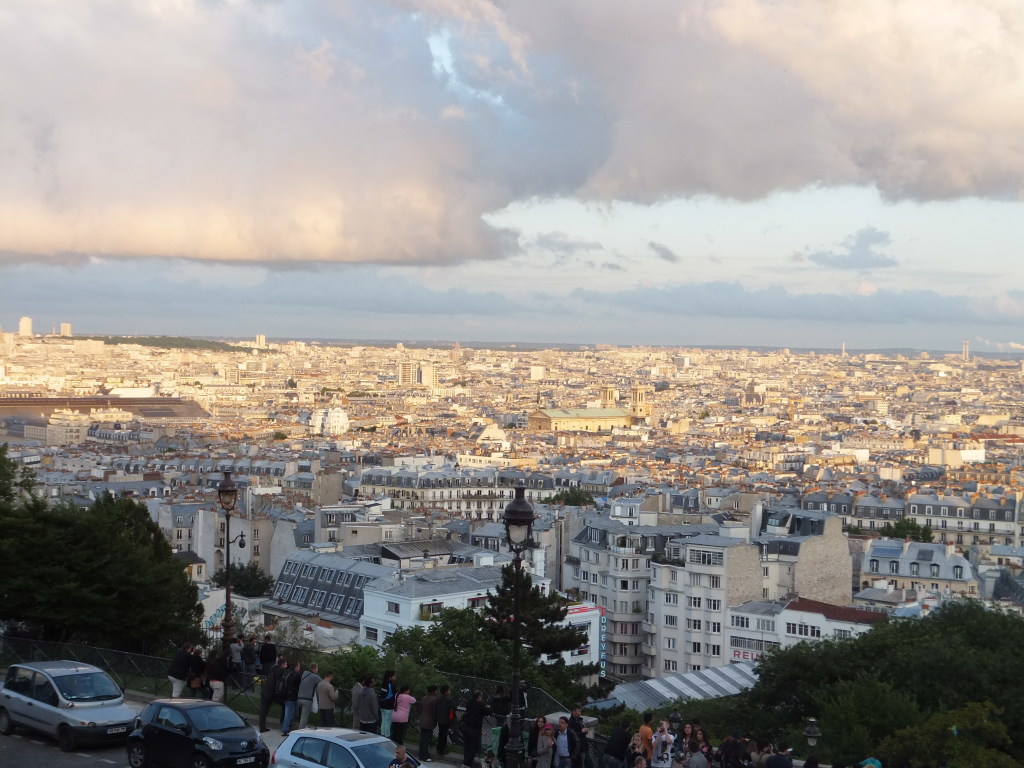 2. All you need is (Latin) Love
While you're in that area, have a wander around the Latin Quartier. See St Michel's statue and explore the little alleyways. Duck into some cute stores or buy a crepe from one of the stalls.Then check out the famous Shakespeare and Co bookstore on Rue de Bucherie. The area, particularly near the bridges of the isles, is home to peddlers selling art and vintage posters. It's just as lovely at night when people are milling about the cafes or watching buskers and street performers. Lively and beautiful, but if street music is not your thing, you can always enjoy a twilight cruise on the river seine.
3. The Chanel Experience
Coco Chanel was a stylish woman in the know. And everyday, she would walk the short distance to Angelina on Rue de Rivoli for her break. The house is famous for its Chocolat Chaud and doesn't disappoint. Take the experience further by making a stop at her original Rue Cambon store. You can't head up to the upper levels where you'll find her apartment (which you can read about here) but at least you can have a look at the gorgeous bags and buy yourself something nice, even if it's just a fragrance. Make the most of the shopping excursions by wandering around the Rue St Honore de Fauborg. Colette is a firm favourite for Parisians and tourists alike,  selling everything from clothes and designer shoes to books, magazines, candles and make-up, but I also love checking out the offerings at Christian Louboutin. The store is tiny and there's often a queue, but he's an artist and for me it's worth it just to see the Ferris Wheel of shoes he has installed inside. After a long day of shopping, make like Coco and splash your cash at the Ritz. It was her dinner place (she had a suite upstairs), but you can always visit the Hemingway bar for cocktails, and if you fancy spending the night, the Coco Chanel suite is available – although word on the street is that it's a little over-the-top these days.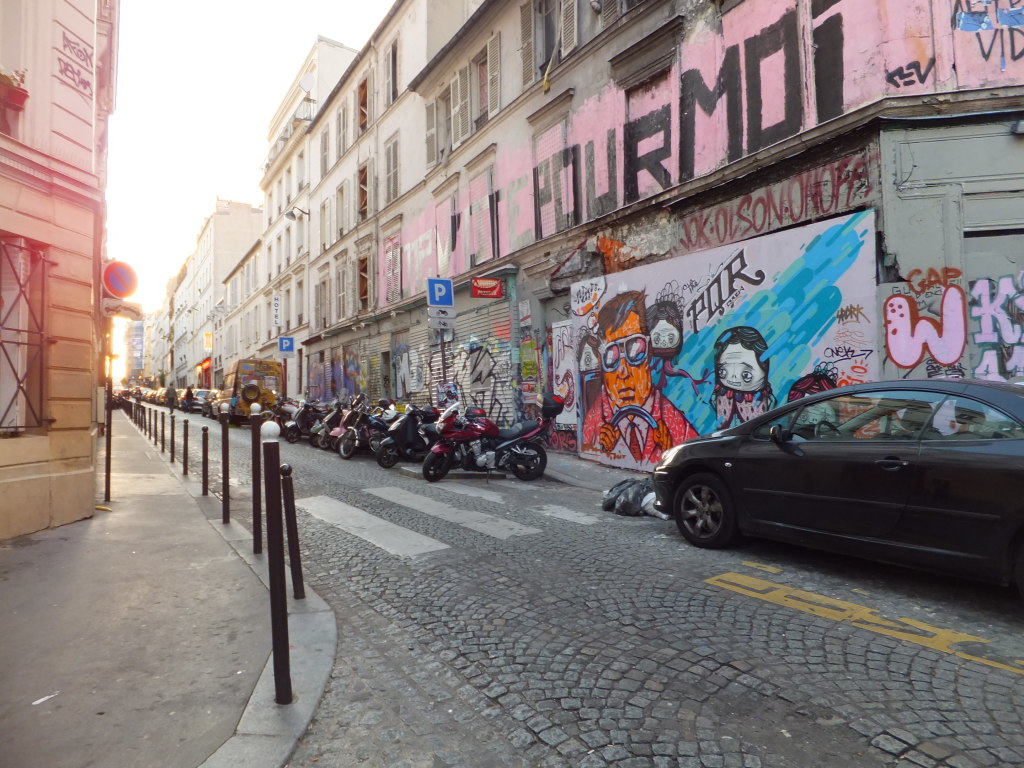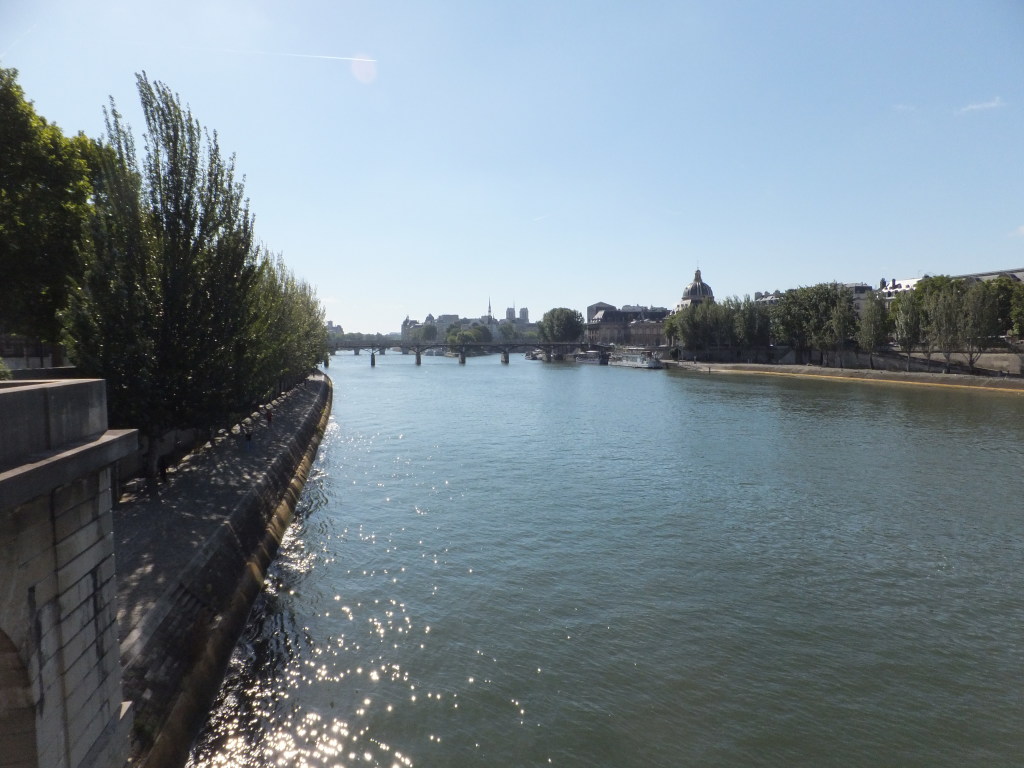 4. Glorious Greenery
Like all grand cities, Paris is home to a garden oasis or few. The famed Jardin des Tuileries is pretty any time of year, but sometimes you'll be lucky and catch a ferris wheel to romanticise the experience all the more. Recover from your Tuileries walk with a salad nicoise and glass of rose at a cafe on the Rue De Rivoli, followed by a sport of souvenir shopping. I always buy scarves or eiffel tower keyrings because they're light and perfect for limited luggage space/weight. The street is home to a great gold statue of St Joan of Arc – and is the place to visit a tourist centre for a day trip out to Versailles. Another famous garden is the Jardin de Luxembourg. It's lovely to check out the Fountaine De Medicis at the end of a small pond.
5. Shop The Department Stores
Galeries Lafayette stocks an abundance of premier labels and is worth a visit for the gorgeous dome and its sizeable lingerie department. Tourists get a free gift with purchase over a certain amount there, but be prepared to battle the crowds on a daily basis for a walk around its store. Printemps is also worth a visit, but my personal fave is Le Bon Marche on Rue De Sevres. All the benefits of a luxury department store plus a huge food hall filled with decadent delights. If you're a bit of a foodie, this is the place to get some delicacies for a picnic lunch. If you want to marvel some more, around the corner on Rue de Bac is the Church of the Miraculous Medal where the Virgin Mary appeared to St Catherine Laboure, whose incorrupt body is on display in a glass coffin in the church.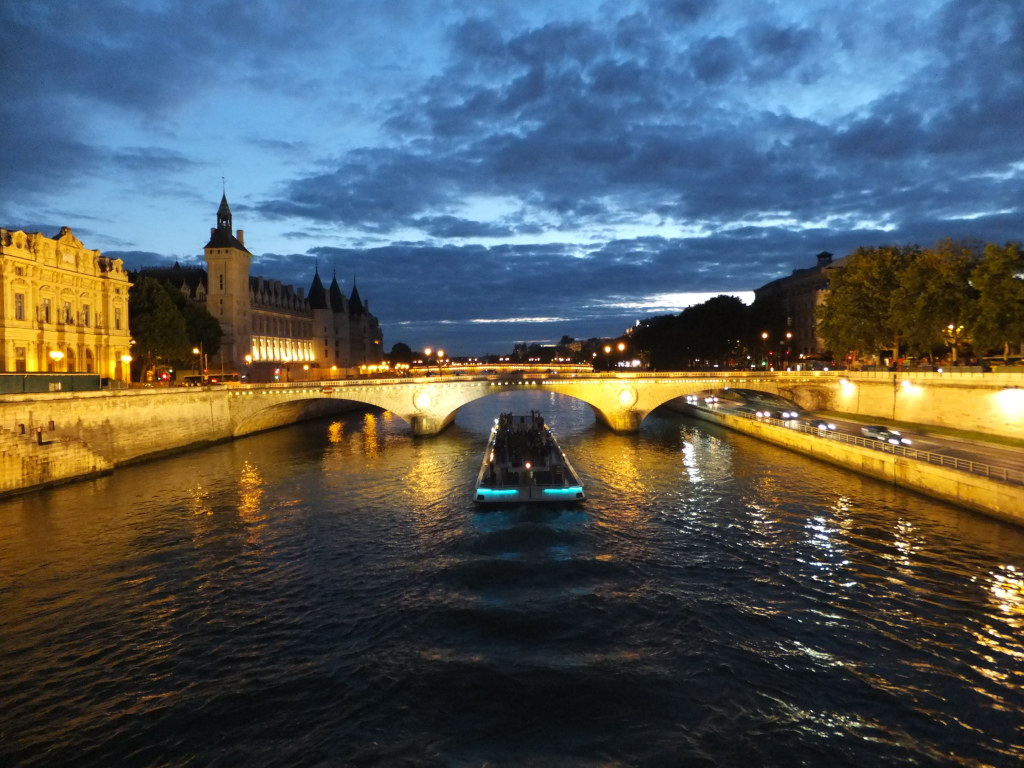 6. Montemartre:
Schedule an early evening visit to Montemartre, but plan to make a night of it. Head up in the late afternoon, breaking up the long hike with stops at some of the cute boutiques in the area. Once you reach the top, check out the gorgeous Sacre Coeur Church (it is amazing on the inside, with beautiful art) and wait on the steps and watch the sun set over the city. Don't be tempted to try one of the touristy cafes at the top, as they're not that great. But don't let that deter you off the whole excursion: the atmosphere at the top is wonderful, especially when the young people have taken it upon themselves to jam. It's a lively, Bohemian side to Paris, and as you wander back down, you can watch painters and artists paint in their berets. You might also use the dark to walk over and see the lit-up windmill of the Moulin Rouge. I didn't think the shows were that worthy of my euros, but it's all in the experience I suppose. As you might expect, Montemartre is also home to the red light district of Paris, so be careful not to head east of the furnicular lest you find yourselves in a little trouble.
7. Eat & Savour:
Paris is bursting with gastronomical wows that are too numerous to mention here. Every boulangerie has something to delight – even in the simplest baguette or pain au chocolat. The real treats are in the weekend markets, so if you're there on a Saturday/Sunday, head to a marche near to your accommodation and stock up on amazing cheeses and fresh fruits – great to enjoy with a baguette wherever you stop for a day after sight-seeing. Parisian cafes and bistros often have set prix menus, and then there are touristy venues atop Galeries La Fayette or the Jules Verne restaurant within the Eiffel Tower. I haven't been to a bar or a club there since 2008, but when I was there, I had a rather good night at Buddha Bar (it's huuuge!) and Club Six Seven, but that could have been due to atmosphere that particular night. One of my favourite places to visit is Les Pates Vivantes in the Latin Quartier (there's also an outpost in Montemartre). An inexpensive Asian restaurant, it's so different from any Asian venue I've visited in Australia because you can watch them make fresh noodles right in front of you, which is a sight itself. Order the mushroom and beef stir fry and enjoy the fresh noodles swimming around in your mouth – they're like no other noodle you have tasted. When the night is drawing to a close, I like to plant myself at the Cafe De Trocadero for crème brulee to watch the Eiffel Tower sparkle every hour on the hour until Midnight. The cafe is not exactly amazing, but I'm there for the view and the Parisians: I love the fact that I get to see locals still enjoying the cafe culture at midnight, even though they may have work the next day. If you want to make like the cool set, you can't go past Cafe Del Flore (an old wordsmith hub for the likes of Simone De Beauvoir and Ernest Hemingway) and Les Deux Magots. I'm also a massive fan of La Fourmi Ailee – their tarts are to die for – and L' Entrecote for steak frites.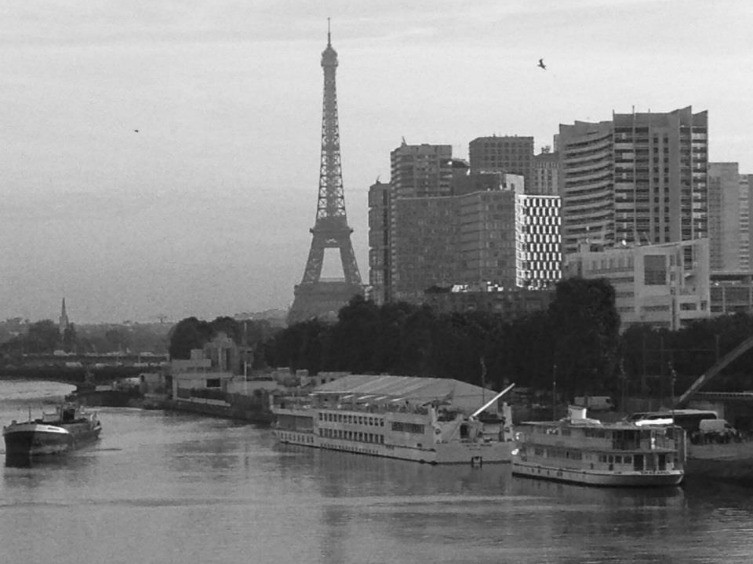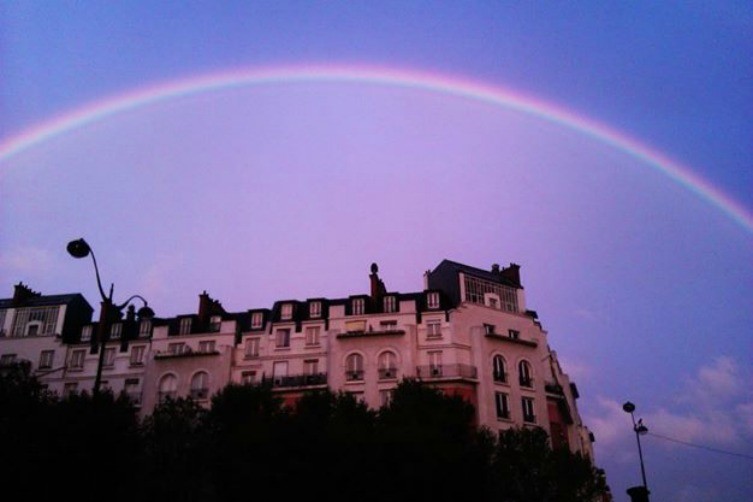 8. A night at the Opera:
My favourite building in all of Paris is the Palais Garnier, which is across the road when you get off the Opera metro stop. It's the Parisian Opera House and it is the most beautiful building ever. If there's an opera or ballet showing when you'll be there, book tickets. The booths are old-school and you could just imagine the aristocrats coming in dressed up to the nines. It's worth a visit just for the amazing interior.
9. Tourist Stops:
There's so many of these of course: I'd recommend starting at the Arc De Triomphe and then walking down the Champs Elysees so you can shop .chain stores like Zara and H&M alongside a few boutiques, a Virgin megastore and a massive Sephora. The cafes on the street are pricey (and not that enthralling), so tick two experiences off the list in one go and indulge in a visit to Laduree, where you can have some incredible macarons (there's another Laduree in Rue Bonaparte if you prefer). There's the Eiffel Tower of course, which is well worth a visit to the top, and a glass of champagne while you're up there. If you like your history, you can also see the Bastille place, but there's not that much there if you're pressed for time. The Louvre is huge so stick to one section, and if you're brave enough, why not check out the underground catacombs? I'm also partial to the Hotel De Ville at night. It's a beautiful building, but at night is wonderful for some lovely views over the city.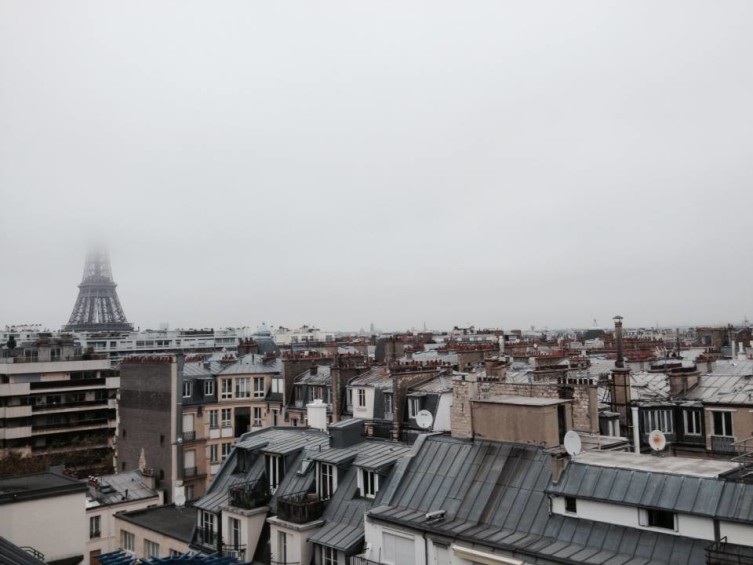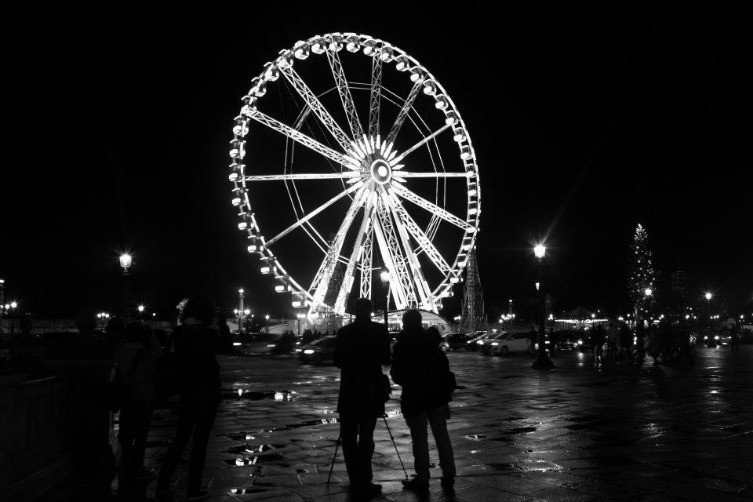 10. Sunday Sessions:
On a Sunday, when the rest of Paris shuts down, head to the Le Marais district. I like sitting in the Place des Vosges – the oldest square in Paris – but I've not experienced the area beyond that. Katrina Lawrence, beauty editor and fellow Francophile recommends checking out the inexpensive clothing shops along Rue des Francs Bourgeois, and the Musee Carnavalet – a "gorgeous gem of a Museum about the history of Paris".
What do you love to do in Paris?